Simply buy your EPOS outright and join our low flat-rate monthly plan. Everything else is included.
Prices start from just £1,299 and packages are tailored to meet the demands of your business. Discounts are available when you purchase 2 or more EPOS terminals for your restaurant. Our flat-fee monthly plan includes online ordering, technical support and on-site service if required.
No commission, no hidden fees. Just good, honest, business!
1x EPOS
Great for 1-3 staff
All features
Free installation
Free training
2x EPOS
Great for 3-6 staff
Choose front/back or both
Networked EPOS
Save £299
3x EPOS
Great for 7+ staff
Choose front/back or both
Networked EPOS
Save £598
None
Free
Offline orders only
Self-help support
1 year software updates
1 year return-to-base warranty
Support Only
£49/mo
Offline orders only
Automatic address lookups
Telephone support
On-site support
1 year on-site warranty
Online Ordering
£99/mo
Online ordering
No commission
Branded website and app
Telephone support
On-site support
1 year on-site warranty
All prices exclude VAT
I could not imagine that it was going to be this effective. Our turnover has increased by 40% and we are avoiding mistakes we used to make on a regular basis. Thank you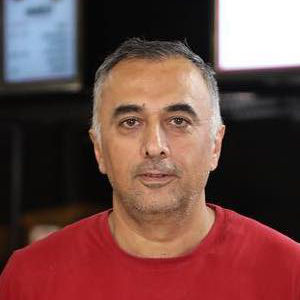 Gungor in Tidworth
Tidworth Kebab & Pizza House
We'll help calculate how much money you can save
Faq
Frequently Asked Questions
---
Drop us an email if you couldn't find an answer to your question in the following list.
Do I pay upfront?
No. We ask for a deposit when you order, to secure your hardware and start customising your system. The remaining amount can be paid on installation day.
How long does it take?
We can normally install your ready-to-go system 7-10 days after taking your order, although sometimes we can be busy and might recommend booking 3-4 weeks in advance.
How can I pay?
We can accept bank transfer, standing order and cash. Details are provided on the bottom of each invoice.
How long is the contract for?
There is no minimum contract, you can stop whenever you like. Payments are made in advance so your service will stay running for as long as has been paid for.
Can I change plans?
Yes you can change plans at any time. Please contact your account manager.
Does the price include VAT?
We're not VAT registered, so VAT is not applicable. However we've grown quickly and this may change soon.
Can I use my existing domain name?
Yes, we accept domain transfers from other providers and Internet companies.
Can I keep my existing website?
Yes, if you prefer. We can set up online ordering on a subdomain, and you can link to it from your main website. For example order.mydomain.com
Can I get online orders through my current EPOS?
Unfortunately not. Ordara uses its own special ordering system to give you all the great features that other providers can't give you. You need an Ordara EPOS to take advantage of these.
What operating system does it run?
We use a custom operating system (based on Linux) for the best security, hardware compatibility, reliability and ease of use.
Will my staff need training?
We do like to train people so they're comfortable using it on a daily basis. We also cover abnormal scenarios, such as modifying an order once its sent to the kitchen and processing refunds. A quick training session is included.
I already have card terminals, can I use them?
Yes, they will continue to work as normal. However our card terminals support modern payment methods and tightly integrate into the ordering system, so your staff have fewer buttons to press and less paperwork during each transaction.
Will the EPOS terminals need any maintenance?
Fast-food restaurants are a harsh environment for computers but your EPOS needs no special maintenance. Clean the touchscreen with a non-abrasive damp cloth every few days.
Will the EPOS work without Internet?
Yes you can continue using it in-store if your Internet connection fails. We can also help you with a backup Internet connection to avoid problems with online ordering.
What our clients are saying